COMPLIANCE-DRIVEN RESULTS
It is our priority to be your compliance experts. The FCRA regulations are extensive and when not adhered to can create a liability for your organization.
RAPID REPORT TURNAROUND
At CRCA we understand your organization cannot afford lengthy turnaround times that may potentially cost you to lose qualified applicants.
DEDICATED ACCOUNT MANAGER
As an American-based company dedicated to a personal experience, a tenured account manager is here to provide answers when you need them.
CUSTOMIZED SOLUTIONS
We acknowledge that companies are unique entities with varying needs. CRCA offers 100% customizable services.
Your Resource for


COMPREHENSIVE

Background Checks
CRCA was founded on principles rarely seen in this industry: exceptional customer service, rapid turn-around times, and comprehensive reports at an affordable price. Our company and staff are 100% based in the USA. This means, your private and sensitive information stays in the U.S. where it is protected by privacy laws that most other countries do not have.
OUR MISSION
To provide superior background screening services which allows your organization to select quality candidates first.
SCREENING SERVICES
CRCA provides custom solutions to meet the screening needs of any client. We offer a-la-carte options to comprehensive packages that can be tailored to your organization's requirements and budget
EMPLOYMENT SERVICES
Social Security Trace Search
County & Federal Criminal
Employment Verification
Motor Vehicle Report
Drug Screening
and much more…
LEARN MORE
TENANT SCREENING SERVICES
Tenant Credit Report (with FICO score)
Tenant ScoreCard
National Eviction Database
Social Security Trace Search
Instant National Criminal
Employment Verification
LEARN MORE
INFORMATION SECURITY
In today's technology-driven society, Identity Theft is a real and prevalent concern. Data theft risk increases when information is transferred overseas. CRCA cares about our clients and consumers private information; and with the exception of international screening, we never transfer data overseas. All vendors are vetted to ensure implementation of current data security and encrypting procedures. Our objective is to protect your information.
ADVANCED TECHNOLOGY
CRCA offers the most innovative technology that provides increased security without compromising accessibility. Customizable packages, user-friendly online ordering and access to instant results for select services offered within our Client Portal. Our "Quick App" feature allows you to task your candidate with entering all data directly; reducing errors, liability and your workload. CRCA integrates with numerous applicant tracking systems, streamlining your onboarding process.
TRUSTED PARTNERS
The Right Team Makes All The Difference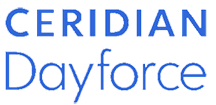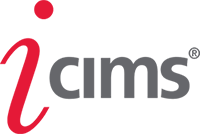 A few things we're great at
reports generated
happy FACES HIRED
CLIENTS SERVED
songs played
Client Testimonials
Don't take our word for it – here's what our clients say:
CRCA has been a fantastic partner in the background screening world. We have a real relationship with people at CRCA, we can call (and get a real person), brainstorm, solve issues in real time. They are always open to new ideas and solutions – such as searching for additional labs in rural areas, which has been extremely helpful. It nice to know you have a team that is helping you keep compliant in a fast-moving world. Hats off to the CRCA team!
Laila B.
Director of Talent Management
Telecommunications
CRCA simplifies the new hire process. Their turnaround time for background checks and drug screens is beyond impressive. Customer support is always friendly, happy, and helpful. I highly recommend CRCA
Debby S.
HR Manager
Pharmaceuticals
CRCA is by far one of the best companies I've ever had the pleasure of working with. Every time I reach out I am provided with quick and extremely friendly service. No question goes without an answer. Their representatives are quick to escalate your request if they are unable to complete it themselves. I cannot express enough how nice it is to know that every time I reach out to someone from CRCA I'm not only going to get what I need accomplished but also be served with hospitality and kindness that is hard to come by these days.
Nichole A.
Administrative Assistant
Automation, Engineering & Prototype Build
Let's get started.
CRCA has the background screening solutions you need to transform your hiring processes. Experience the CRCA difference for yourself.
GET STARTED TODAY