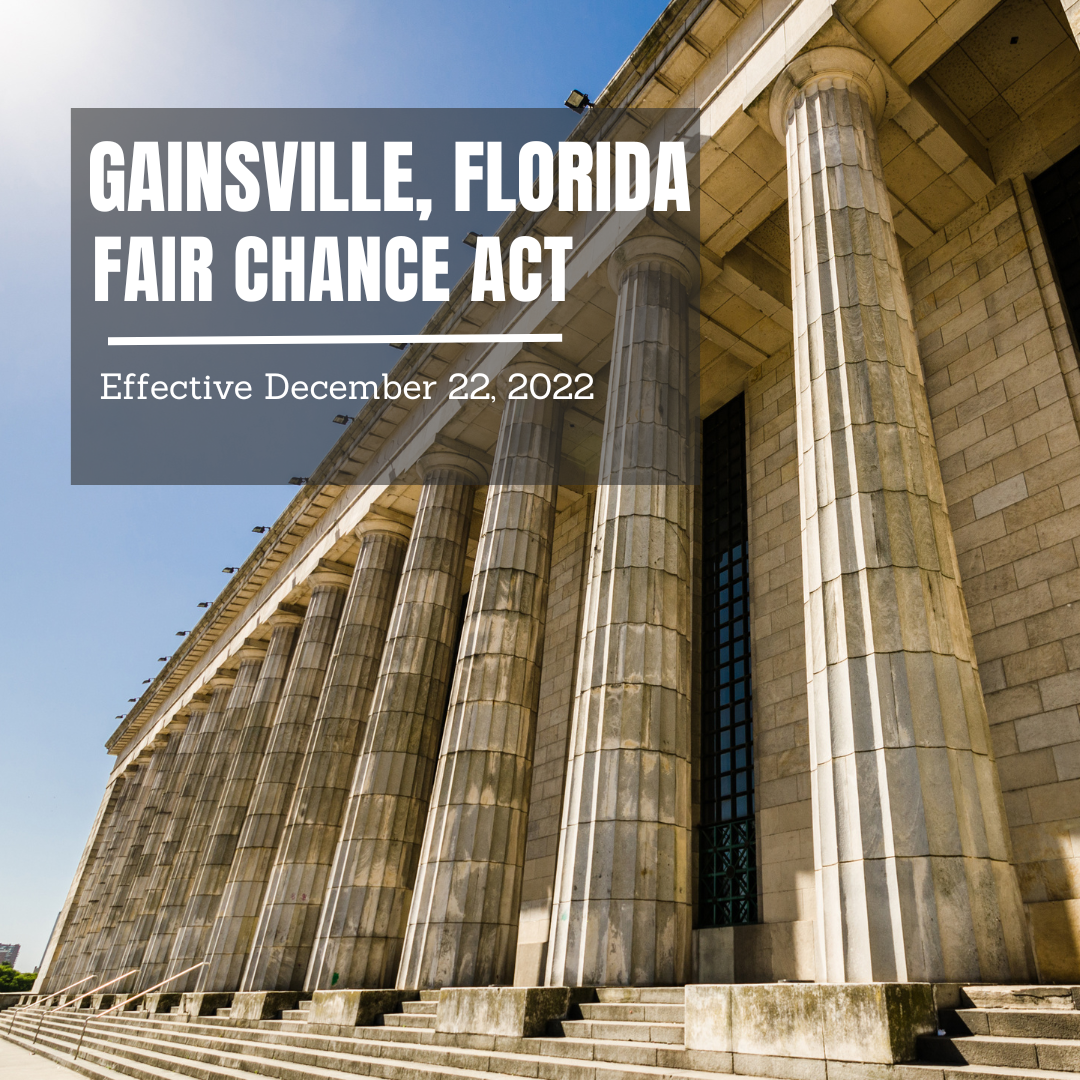 In our effort to bring you the latest news and updates, a new law was just passed on December 22, 2022, in Gainesville, Florida. The City of Gainesville passed the Fair Chance Hiring Ordinance (Ordinance No. 2022-617 | Code of Ordinances | Gainesville, FL | Municode Library). This went into effect that same day.
This update will apply to any employer with 15 or more employees and prohibits any questions regarding an applicant's criminal history in the application process until a conditional offer of employment has been made. This may not sound much different to those of you that know about "Ban the Box." Once a conditional offer of employment is made, a background report may be run; however, an employer can only take adverse action against an applicant based on their criminal history if the employer has determined that the applicant is unsuitable for the job based on an individual assessment.
This also means if an employer chooses to take adverse action based on an applicant's criminal history, the employer must inform the applicant of the decision, provide the applicant with a copy of the criminal history relied upon, provide the applicant with a reasonable opportunity to provide additional information or context, including information related to any rehabilitation undertaken, a statement that the decision was made based on the applicant's criminal history. Importantly, the Ordinance also requires the Notice to include mandated language contained within the statute.
If you have applicants in Gainesville Florida, it is advised to consult with your legal counsel to create adverse action templates and/or process. As your CRA, we can then implement those into your processes through your system.
If you have any questions please reach out at any time.

info@crcascreening.com
800-714-3919